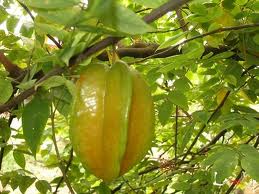 The World Heart Day is celebrated across the Globe every 29 Sep.
A lot of educational programmes awareness camps, first aid for heart attacks etc are conducted. Several organizations organize Marathons and Walkathon etc.
But either we land up doing one of these or none thanking to "being very busy"
However this one day participation may not really make a difference except for helping few health agencies and companies getting your contact numbers and emails to send you news letters. Which again may be turned into ctrl alt del /spam.
How much do we really understand about health heart ?
Heart and mind work together and hence its certainly important not just to keep your self physically fit by working out, ensuring balanced nourishment, but its also necessary to feed some solace to your soul(for me soul is when heart and mind are in sync). But a very little thought is given to this in our current approach to healthy heart. You might find a lot of literature on 5 important things, 10 most important things or 50 things that keep your heart healthy. All these things have few things in common like, laughter, social forums, unwinding with family and friends etc. as important ways to reduce stress and keep you happy.
Happiness is state of mind. Unfortunately mind rules all our actions of past and present and leads to build pressure leading to a stressed heart. The current working patterns, competitions among peer organisations/employees, ambitions of organisations and employees and families are rising high.
This is a great sign of progress and achievements and we dwell in the life of high-end technology giving us a feel of super human being. Which is not true for varied reasons. The most heartening issue is of young employees (at least 60 plus decades of life ahead leaving the world ASAP because  mounting pressure work leading to traumatic stress levels.
I was reading a lot on five S's to keep your heart healthy today,
Sedentary life,
Salty snacks
Sugary foods
Smoking/ substance abuse ( alcohol) and
Stress
My concern is more towards, how we keep your self Stress free? Which is key to produce good hormones that nourish and condition the heart and mind . Currently India is seeing a gradual rise in number of mental health problems on a rise and stress is one of the obvious reasons irrespective of background that builds stress.
I strongly feel and recommend that one needs inculcate these 5 C's to make oneself Careful, Composed, Consistent, Contained and Conscious. This will lead to a more blissful life.
Careful : One needs to be careful in terms of what we eat, how we carry ourselves, decisions that we make at personal and career levels
Composed : Learn to be composed this will help us to remain unaffected by any kind of peer pressures, or high or lows in life at various fronts. We will be composed when we are careful in our decisions.
Consistent: One needs to strive to do a job/thing well and feel happy at the end of the task this will help us being consistent which will also improve the quality of what we bring to table. When we make careful decisions and not overwhelmed by our environments and remain composed consistency is born with in us even before we try to imbibe its powers.
Contained : This is one of the biggest things if we can try to achieved very easy to pen but extremely difficult to put into practice the desire to be happy with what we have. Being contained will certainly lead us to higher levels of happiness yet will give us more and more even when we do not want. Learn the art of giving , with true sense and it will give you more. Give more get more we can give only when we are contained with what we have and anything in excess you shall share……..
Conscious – A thinking mind, a conscious mind will lead to a true balance of heart and mind and when you are conscious you will have a happy soul. A soul that is contented takes us to higher levels of bliss.
A heartfelt thank you for reading this 🙂
Always wishing Pink of  health and heart to one and all.