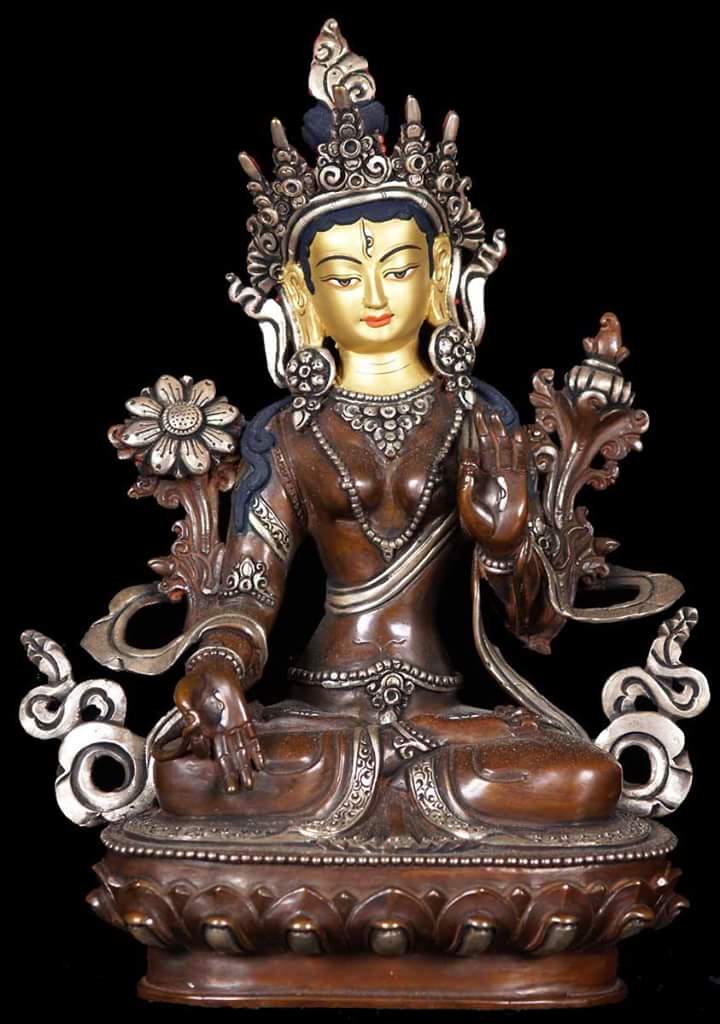 Each one of us might have surely come across several method of body detox in the recent past, signifying how it refreshes mind and body wellness and energizes different center in the body. However as we look back into the religious traditions, we actually welcome various Gods close to every 3 months and celebrate a Navrathri – 1. Chaitra Gowri – 9 days 2. Ramanavami – Navaratri 2. 3.Bhadrapad Ganesh Gowri – Navratri 4. Ashwin Durga Navratri 5.Margali – Shakhambari Navratri (south of India)
The first day of Durga Navratri : Dedicated to Maa Shailaputri
Maa Shailputri, the daughter of Himalaya is pleased by offering pure Ghee. This blesses the devotee with a disease free life. Meaning the first day of detox start with ghee, now being made popular in west as clarified butter ! Two scoops of Cow ghee on empty stomach and see the glow and magic you feel for your self !
Desi Ghee or clarified butter oil – often blamed for obesity and heart diseases – is not that bad after all.
Its found that the cow ghee could protect us from cancer. Cow ghee enhances the availability of enzymes responsible for detoxification of cancer-causing substances and decreases the availability of those responsible for activation of carcinogens, scientists from the National Dairy Research Institute (NDRI) have reported in the latest issue of the Indian Journal of Medical Research. Because of its high melting point its best to make sweets yet not harming the gut ! The new finding, however, does not mean you can go ahead with liberal amount of ghee in your food. Vitamin enriched ghee when taken in controlled portions does more healing than harming.
Jai Maa Durga !